Keynote & Plenary Speakers
Keynote & Plenary Speakers
Keynote Speaker I:
"Title: Towards Safety and Security in Socio-Cyber-Physical Systems"
Abstract: Control theory and feedback techniques have seen many success stories with various safety-critical systems in recent years. However, as more and more cyber-physical systems appear in our daily life, safety and security of these systems – from the perspective of human's perceptual and cognitive recognition – are becoming equally important. In the first part of the talk, we present an overview of L1 adaptive control and its combination with the recent tools from machine learning literature, and how it enables safety in autonomous systems, and discuss some of its success stories in the aerospace industry. In the second part of the talk, we present some of our recent results that explore human's perceptual safety and how a machine can learn human expert's actions for socially aware path planning. We will discuss ongoing research that addresses security in social networks using control-theoretic methods. We will wrap up with an open-ended question regarding how cognitive science can be integrated with control theory to build new system architectures.
Bio-Sketch
Prof. Naira Hovakimyan received her MS degree in Theoretical Mechanics and Applied Mathematics in 1988 from Yerevan State University in Armenia. She got her Ph.D. in Physics and Mathematics in 1992 from the Institute of Applied Mathematics of Russian Academy of Sciences in Moscow, majoring in optimal control and differential games. Before joining the faculty of UIUC in 2008, she spent time as a research scientist at Stuttgart University in Germany, French Institute for Research in Computer Science and Automation (INRIA) in France, Georgia Institute of Technology, and she was on faculty of Aerospace and Ocean Engineering of Virginia Tech during 2003-2008. She is currently a W. Grafton and Lillian B. Wilkins Professor of Mechanical Science and Engineering at UIUC. In 2015 she was named inaugural director for Intelligent Robotics Lab of Coordinated Science Laboratory at UIUC. She has co-authored two books, eleven patents and more than 450 refereed publications. She was the recipient of the SICE International scholarship for the best paper of a young investigator in the VII ISDG Symposium (Japan, 1996), the 2011 recipient of AIAA Mechanics and Control of Flight Award, the 2015 recipient of SWE Achievement Award, the 2017 recipient of IEEE CSS Award for Technical Excellence in Aerospace Controls, and the 2019recipient of AIAA Pendray Aerospace Literature Award. In 2014 she was awarded the Humboldt prize for her lifetime achievements. In 2015 she was awarded the UIUC Engineering Council Award for Excellence in Advising. She is Fellow and life member of AIAA, a Fellow of IEEE, and a member of SIAM, AMS, SWE, ASME and ISDG. She is cofounder and chief scientist of IntelinAir. Her work in robotics for elderly care was featured in the New York Times, on Fox TV and CNBC. Her research interests are in control and optimization, autonomous systems, neural networks, game theory and their applications in aerospace, robotics, mechanical, agricultural, electrical, petroleum, biomedical engineering and elderly care.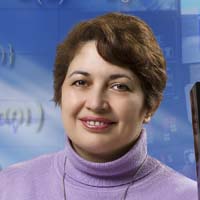 Naira Hovakimyan

Professor of University of llinois, USA
(IEEE Fellow)
Keynote Speaker II:
"Title: Diversified Functions of Ultrasonic Micro/nano Manipulations"
Abstract: Ultrasonic micro/nano manipulation is an actuation technology, which employs the nonlinear and linear effects of ultrasonic vibration in fluid, solid and gas to implement the functions including (but not limited to) capture, concentration (or enrichment), decorating, driving, filtration and sorting of micro/nano scale materials. The nonlinear and linear effects of ultrasound utilized in the ultrasonic micro/nano/molecular manipulation include the acoustic radiation pressure, acoustic streaming, acoustic cavitation, ultrasonic vibration velocity and sound pressure. It is one of the promising technologies in biomedical sample treatment, micro/nano fabrication process and chemical reaction catalyses. In this lecture, ultrasonic vibration/field based micro/nano concentration (enrichment) methods, micro/nano tweezers, nano fabrication process and gas molecule manipulation method, which have been proposed and developed by the speaker's group in recently years, are presented through illustrating the structures, working principles and characteristics of the ultrasonic devices. Furthermore, applications of some of those manipulation methods in the nano sensor fabrication and high-performance gas sensor/electronic nose systems are experimentally demonstrated. The experimental and theoretical work on the manipulations, implemented by the speaker's group, has illustrated that ultrasonic methods can implement diversified micro/nano manipulation functions, and has indicated that the ultrasonic micro/nano manipulation methods may provide a promising way to facilitate the fabrication of high-performance nano-devices and nano composite materials, and to construct high-performance sensing systems. The contents of this lecture include the following five parts: introduction of ultrasonic micro/nano manipulations, ultrasonic micro/nano concentration, ultrasonic micro/nano tweezers, ultrasonic nano fabrication, and ultrasonically catalyzed gas sensors/electronic noses.
Bio-Sketch
Prof. Junhui Hu received his Ph.D. Degree from Tokyo Institute of Technology, Tokyo, Japan, in 1997, and B. E. and M. E. degrees in electrical engineering from Zhejiang University, Hangzhou, China, in 1986 and 1989, respectively. Currently he works for Nanjing University of Aeronautics & Astronautics, China, as a full professor. His research interest is in ultrasonic sensors and actuators, ultrasonic nano fabrication, ultrasonic micro/nano/molecular manipulations, etc. He is a Chang-Jiang Distinguished Professor, China, and an IAAM Fellow.
He was an assistant and associate professor at Nanyang Technological University, Singapore, from 2001 to 2010, and an R&D engineer at Tokin, Japan, from 1997 to 1999. He authored and co-authored more than 300 publications, including more than 100 full research papers published in SCI journals, two books, 1 editorial review in an international journal and more than 60 disclosed/empowered China and Japan patents. He is the sole author of monograph book "Ultrasonic Micro/Nano Manipulations: Principles and Examples" (2014, World Scientific). He has given more than 30 keynote/invited lectures at international conferences, and his research work has been highlighted by 7 international scientific media. He served lots of international conferences as a Technical Program/Organizing/Scientific Committee member, and was the chairman of International Conference on Mechanical Control and Automation 2016 (China), International Conference on Electric Engineering and Automation Control 2017 (China), and honorary chairman of International Workshop on Piezoelectric Materials and Applications in Actuators 2011 (USA). He was awarded the title of valued reviewer by Sensors and Actuators A: Physical and by Ultrasonics, and won the Paper Prize from the Institute of Electronics, Information and Communication Engineers (Japan) as the first author in 1998. He was once supported by the Shuang-Chuang Project of Jiangsu Province, China, as a "Shuang-Chuang" expert. Presently, he is an editorial board member of four international journals, board member of Chinese Acoustical Society and member of its academic work committee, and deputy director of expert committees on electronic information materials and devices, and on Aerospace materials, Chinese national think tank for materials and devices.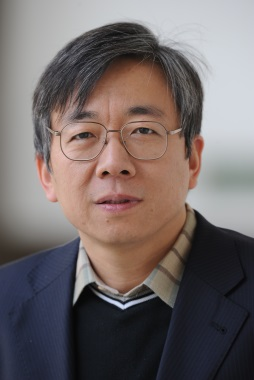 Junhui Hu

Professor of Nanjing University of Aeronautics and Astronautics, China
(Chang-Jiang Distinguished, IAAM Fellow)


Speakers in 2023 to be announced soon......