Keynote & Plenary Speakers
Keynote & Plenary Speakers
Keynote Speaker I:
"Title: Conceptual Design and Feasibility Study of a Non-Chemical Jet Propulsion based on Microwave Ionization of Inertial Gas"
Abstract: tab
Bio-Sketch
Prof. Konstantin Lukin received his diploma in Radiophysics & Electronics from Kharkov State University, Ukraine, in 1973. He is Head of the Laboratory for Nonlinear Dynamics of Electronic Systems, LNDES, at IRE NASU. He completed his Candidate of Sciences thesis in IRE NASU and defended it at Moscow State University (MSU) in 1980. He completed his Doctor of Sciences dissertation in Physical Electronics in IRE NASU and defended it at Kharkov State University in 1989. Since 2009 he is IEEE Fellow, Aerospace and Electronic System society. He has been a visiting scientist at the International Center for Theoretical Physics (ICTP, Trieste, Italy) in 1995-1997 and a visiting professor at the Joint Research Center of EC (JRC, Ispra, Italy) in 1997-1998. His current research interests are as follows: generation and processing of random/chaotic/noise signals and their applications in Noise Radar for 2D&3D SAR imaging, differential interferometry; microwave monitoring of urban areas and detection of pre-catastrophic states of large natural and manmade objects, such as landslides, bridges, TV towers, dams, large building, hangars, etc. He is Co-Chairman of RTO/NATO Task Group on 'Space and Frequency Diverse Noise Radar'. Dr. Lukin is author or coauthor of more than 260 journal publications and 2 monograph on Interstellar propagation of EM signals and signal processing. He is working on similarity of Noise Radar and Quantum Radar concepts and performance. He was/is a TPC member of the EUSAR, IRS, SPSympo, IRMMW-THz, MSMW, IEEE IVEC and Chairman of NRT-2002, 2003, 2012 International Conferences. He was leader of many international R&D projects on Noise Radar Systems and Sensors; on 2D&3D SAR imaging and microwave monitoring of environment. Currently he is leader of two Projects under SPS/NATO Program and Co-Chairman of SET-287 Task Group on Noise Radar Technology.
Prof. Ing. Oleksandr Levenko received his diploma in specialty "Aircraft engines", qualification "Mechanical engineer" from the Dnepropetrovsk State University, Ukraine, in 1972. He is Director of Ukrainian office at the Institute of Space Industrialization (ISI). Since 1966 he mastered the professions of a process engineer, constructor, designer of rocket and space systems, conducts scientific and technical research in this field of activity (worked for State Enterprise "Production Association 'Yuzhny Machine-Building' Plant named after A.M. Makarov" (YUZHMASH); "Yuzhnoye" State Design Office named after M. K. Yangel; "Dneprokosmos" State Enterprise; National Space Facilities Control and Test Center, Ukraine). He took part in the creation of 13 intercontinental ballistic missiles (ICBM) of the USSR and other rocket & space technology. Developed and implemented new space technologies. The latest Research results, Programs and Technical proposals are presented on the website (Click) . The results obtained during the research were embodied in the projects of Space Rocket Complexes, Orbiters, Reusable Rocket Engines with a thrust of up to 10,000 tf, solid fuel and liquid Launch Vehicles, Submarine Rockets, etc. He is the author of 10 patents of Ukraine and three inventions of the USSR. Ing. Levenko is author or coauthor of more than 100 journal publications and 41 monographs on various subjects. He lectures and provides consultations to specialists in many countries of Asia and Africa, he is Chair Professor of Harbin Institute of Technology (2016). He is working on introducing the space industrialization and space security.
Konstantin Lukin

Professor of National Academy of Sciences of Ukraine, Ukraine
(IEEE Fellow, Head of LNDES at IRE NAS of Ukraine)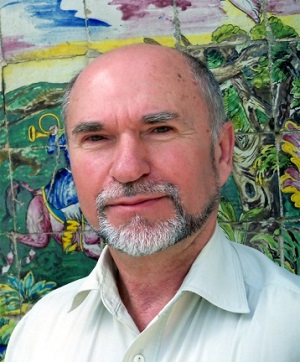 Ing. Oleksandr LEVENKO

Professor of Institute of Space Industrialization, Ukraine
(Director)
Keynote Speaker II:
"Title: tab"
Abstract: tab
Bio-Sketch
Prof. Antonio De Maio received the Dr.Eng. (Hons.) and Ph.D. degrees in information engineering from the University of Naples Federico II, Naples, Italy, in 1998 and 2002, respectively. From October to December 2004, he was a Visiting Researcher with the U.S. Air Force Research Laboratory, Rome, NY, USA. From November to December 2007, he was a Visiting Researcher with the Chinese University of Hong Kong, Hong Kong. He is currently a Professor with the University of Naples Federico II. His research interest lies in the field of statistical signal processing, with emphasis on radar detection, optimization theory applied to radar signal processing, and multiple-access communications. He is the recipient of the 2010 IEEE Fred Nathanson Memorial Award as the young (less than 40 years of age) AESS Radar Engineer 2010 whose performance is particularly noteworthy as evidenced by contributions to the radar art over a period of several years, with the following citation for "robust CFAR detection, knowledge-based radar signal processing, and waveform design and diversity". He is the corecipient of the 2013 best paper award (entitled to B. Carlton) of the IEEE TRANSACTIONS ON AEROSPACE AND ELECTRONIC SYSTEMS with the contribution "Knowledge-Aided (Potentially Cognitive) Transmit Signal and Receive Filter Design in Signal-Dependent Clutter".
Dr. De Maio is a Fellow of IEEE and has been a member of the IEEE AESS System Panel (2010-2019). He gave many tutorials, co-authored many invited talks, lectured in NATO LS in different countries and on different topics.
Dr. De Maio co-authored more than 300 technical papers (mostly published on IEEE journals/conferences) and acted as the Editor of 5 books on radar topics (detection, waveform design, compressed sensing, cognitive radar).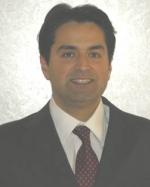 Antonio De Maio

Professor of University "Federico II" of Napoli, Italy
(IEEE Fellow)
Keynote Speaker III:
"Title: tab"
Abstract: tab
Bio-Sketch
Prof. Gang Feng received the B.Eng and M.Eng. Degrees in Automatic Control from Nanjing Aeronautical Institute, China in 1982 and in 1984 respectively, and the Ph.D. degree in Electrical Engineering from the University of Melbourne, Australia in 1992.
Professor Feng was a Lecturer in Royal Melbourne Institute of Technology, 1991 and a Senior Lecturer/Lecturer, University of New South Wales, 1992-1999. He has been with City University of Hong Kong since 2000 where he is now a Chair Professor of Mechatronic Engineering. He has received a ChangJiang Chair Professorship award conferred by Ministry of Education, the Alexander von Humboldt Fellowship, the IEEE Transactions on Fuzzy Systems Outstanding Paper Award, the Shimemura Young Author Prize of the Asian Control Conference, the Best Paper Award of IEEE International Conference on Neural Networks and Signal Processing, and the Best Theoretical Paper Award in the Second World Congress on Intelligent Control and Automation. He is listed as a SCI highly cited researcher by Clarivate Analytics. He is an author of one research monograph entitled "Analysis and Synthesis of Fuzzy Control Systems: A Model Based Approach", and over 300 SCI indexed papers including over 130 in IEEE Transactions. His research interests include intelligent systems and control, networked control systems, and multi-agent systems and control.
Professor Feng is a fellow of IEEE. He has been the Associate Editor of IEEE Trans. Automatic Control, IEEE Trans. on Fuzzy Systems, IEEE Trans. Systems, Man, & Cybernetics, Mechatronics, Journal of Systems Science and Complexity, and Journal of Control Theory and Applications.

Gang Feng

Professor of City University of Hong Kong, Hong Kong
(IEEE Fellow)

Keynote Speaker IV:
"Title: tab"
Abstract: tab
Bio-Sketch
Prof. Ramesh K. Agarwal is the William Palm Professor of Engineering in the department of Mechanical Engineering and Materials Science at Washington University in St. Louis. From 1994 to 2001, he was the Sam Bloomfield Distinguished Professor and Executive Director of the National Institute for Aviation Research at Wichita State University in Kansas. From 1978 to 1994, he was the Program Director and McDonnell Douglas Fellow at McDonnell Douglas Research Laboratories in St. Louis. Dr. Agarwal received Ph.D in Aeronautical Sciences from Stanford University in 1975, M.S. in Aeronautical Engineering from the University of Minnesota in 1969 and B.S. in Mechanical Engineering from Indian Institute of Technology, Kharagpur, India in 1968. Over a period of forty years, Professor Agarwal has worked in various areas of Computational Science and Engineering - Computational Fluid Dynamics (CFD), Computational Materials Science and Manufacturing, Computational Electromagnetics (CEM), Neuro-Computing, Control Theory and Systems, and Multidisciplinary Design and Optimization. He is the author and coauthor of over 500 journal and refereed conference publications. He has given many plenary, keynote and invited lectures at various national and international conferences worldwide in over fifty countries. Professor Agarwal continues to serve on many academic, government, and industrial advisory committees. Dr. Agarwal is a Fellow eighteen societies including the Institute of Electrical and Electronics Engineers (IEEE), American Association for Advancement of Science (AAAS), American Institute of Aeronautics and Astronautics (AIAA), American Physical Society (APS), American Society of Mechanical Engineers (ASME), Royal Aeronautical Society, Chinese Society of Aeronautics and Astronautics (CSAA), Society of Manufacturing Engineers (SME) and American Society for Engineering Education (ASEE). He has received many prestigious honors and national/international awards from various professional societies and organizations for his research contributions.
Speakers in 2021 to be announced soon......

Professor of Washington University in St. Louis, USA
(IEEE, AIAA, AAAS Fellow)