Keynote & Plenary Speakers
Keynote & Plenary Speakers
Keynote Speaker I:
"Title: Tab"
Abstract: tab
Bio-Sketch
Prof. Ronghai Qu received his B.E. and M.S. degrees from Tsinghua University, Beijing, China, and the Ph.D. degree from University of Wisconsin-Madison, all in electrical engineering. He had been with the General Electric (GE) Global Research Center (GRC), Niskayuna, NY as a Senior Electrical Engineer from 2003 to 2010. He was the recipient of 11 GE GRC awards including EPST Technical Achievement Award and Management Award. In 2010 he joined Huazhong University of Science & Technology, Wuhan, China as a titled professor. He is currently the member of academic degrees committee, director of State and Province Joint Engineering Research Center of Novel Electrical Machines, director of Center for Advanced Electrical Machines and Drives (CAEMD), and deputy director of State Key Laboratory of Advanced Electromagnetic Engineering and Technology. He is an IEEE fellow,IAS Distinguished Lecturer (2019-2020) and the chair of IEEE Industry Application Society (IAS) Wuhan Chapter. His research interests include Electrical Machine Designs, Drives and Controls. He has published over 300 technical papers including 7 IEEE award papers and holds over 100 patents.

Ronghai Qu

Professor of Huazhong University of Science and Technology, China
(IEEE Fellow)
Keynote Speaker II:
"Title: tab"
Abstract: tab
Bio-Sketch
Prof. Xiang-Gen Xia received his B.S. degree in mathematics from Nanjing Normal University, Nanjing, China, and his M.S. degree in mathematics from Nankai University, Tianjin, China, and his Ph.D. degree in electrical engineering from the University of Southern California, Los Angeles, in 1983, 1986, and 1992, respectively. He is currently the Charles Black Evans Professor, Department of Electrical and Computer Engineering, University of Delaware, Newark, Delaware, USA. Dr. Xia was the Kumar's Chair Professor Group Professor (guest) in Wireless Communications, Tsinghua University, during 2009-2011, the Chang Jiang Chair Professor (visiting), Xidian University, during 2010-2012, and the WCU Chair Professor (visiting), Chonbuk National University, during 2009-2013. Dr. Xia's current research interests include space-time coding, MIMO and OFDM systems, digital signal processing, and SAR and ISAR imaging. He is the author of the book Modulated Coding for Intersymbol Interference Channels (New York, Marcel Dekker, 2000). Dr. Xia received the National Science Foundation (NSF) Faculty Early Career Development (CAREER) Program Award in 1997, the Office of Naval Research (ONR) Young Investigator Award in 1998, and the Outstanding Overseas Young Investigator Award from the National Nature Science Foundation of China in 2001. He is currently serving and has served as an Associate Editor for numerous international journals including IEEE Transactions on Signal Processing, IEEE Transactions on Wireless Communications, IEEE Transactions on Mobile Computing, IEEE Transactions on Vehicular Technology, and Science China -- Information Sciences. Dr. Xia is Technical Program Chair of the Signal Processing Symp., Globecom 2007 in Washington D.C. and the General Co-Chair of ICASSP 2005 in Philadelphia. He is a Fellow of IEEE.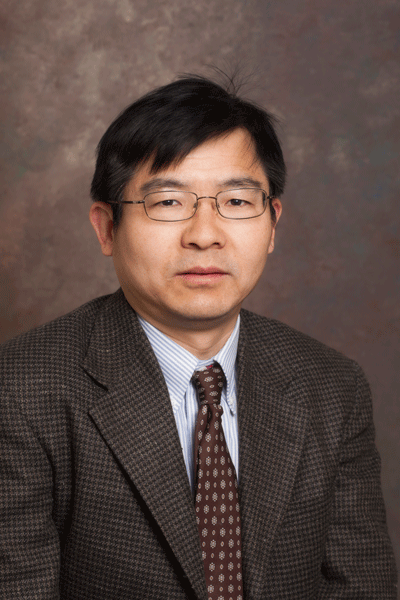 Xiang-Gen Xia

Professor of University of Delaware, USA
(IEEE Fellow)